Website Design for Small Business
Anyone starting a small business knows the importance of website design. There a lot of ways to gain a web presence but whether you use Facebook, or Twitter or any other free web page for your business they all should bring your prospective buyers back to your website. On your website you can better control what your traffic sees and lead them down a better path to make a purchase or sign up on your newsletter or call you.
As a business owner you are also very aware of the cost associated with having a website built. Pick a designer that is too cheap and you get stuck with a cheap website. Pick a designed that is overpriced and you may get an under performing website. BNDreamMakers has been working with small business for 17 years and I am my own customer too. I own several Security websites, a DIY Home Security website, a Metaphysical website and a Numerology website.
I understand the cost of not only running a business but the cost of getting a website built. If the thought has crossed your mind that maybe you don't need a website then you may want to think again.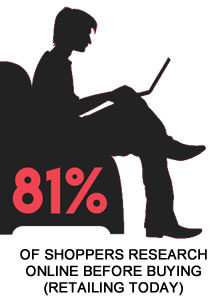 The best way to guarantee that your customers will not find you is to have no website when they are looking. The old days of newspaper and the yellow pages are beyond resuscitation. Depending on the generation it already is. Many younger people have no idea what the yellow pages are. Even if you have a brick and mortar business your customers are comparing prices and products a before they eve give you a call.
BNDream Makers can help you to set up a WordPress website and all of your social media sites. We can do all or just some of the following:
Web Site Design
Web Site Hosting
Complete SEO Services
Shopping Carts
Help Desks
Google Analytics
Give Bill a call to have a conversation about what you need and how to get it done within your budget. 916-539-3407