Everyone wants your money and many times you are not even sure if you need to spend anything to improve. You primary business is not website design and marketing so you need an expert to do it for you. At BNDreamMakers we will provide you a free website evaluation so you can see:
How you stack up against the competition
What pages are doing well
What pages need improvement
Are your social marketing campaigns working
Do you have enough video's online
In order to make a decision on what you want to do with your marketing dollars you need to see what can be improved. There is no cost or obligation but if you are leaving money on the table then you should atleast be aware of it.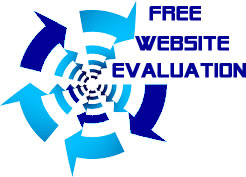 Fill out the form below and we will use our expertise in providing you a full report on where you are doing great and where you need improvement.
Get Your Free Website Evaluation
---