Solutions for your Website Redesign
If your website has been around for awhile then chances are it needs to be updated. In the old days when the internet first started you could put up a website and actually get traffic fairly easily. Now internet real estate is at a premium and so is traffic to your website. The good news is that most website owners do not stay active with their website. Out of Site-Out of Mind. The problem is that it is also out of site from potential customers looking for you service.
Has your website ever been updated?
Have you taken a look at your website on your cell?
Do you have high bounce rates from visitors?
If you answered NO or even I DON'T KNOW then you probably need your website to be updated. The old rules do not apply to websites anymore. If your website has not been updated then you probably are not getting any natural traffic.
Website visits from a cell phone have increased dramatically so your website better be responsive so it looks good anywhere that it may be viewed. If you have high bounce rates then it indicates traffic but no one stays. If you do not know this answer then you probably never had any tracking setup.
Whatever your primary business is it is completely natural for you to be focused on your customers and other managerial tasks. But that does not mean that you can neglect your website presence if you want your business to grow.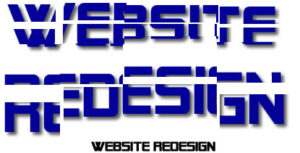 How do you know if a redesign will be worth the cost and time?
A website update can:
Increase conversion from visitors
Encourage returning website visitors
Extend the reach (and sales) of your business
A professional redesign of your website can result in more customers and more revenue. We can help you to redesign and market your newly updated website. Check out our top ten signs that your website might need a redesign:
Problem #1 Your website is not setup to be responsive
Mobile devices account for a large part of your audience so your website better look good on a mobile device or your potential customer will click on by your website.
Solution #1 Hire a website designer to setup your website with a responsive design so it looks good everywhere.
---
Problem #2 Too Much Navigation or Hard to get around
This happens a lot as a website grows and the categories and content grow. Many times the navigation is less than clean and is a nightmare to get around. If your customers cannot find what they are looking for they will find it somewhere else.
Solution #2
Your website needs to have some research done to determine all of the content and the best and easiest way for your customers to find what they want. When your navigation is easy and your customer stay on your website they will eventually reach what they are looking and will convert from potential customer to an actual customer.
---
Problem # 3 Absence or no Call to Action Buttons
Your potential customers will not always know what to do so it is up to you to make the choice easy. If it is too hard or they just cannot find out how to complete the action they will just leave.
Solution #3
Your website will need to have several calls to action so that no matter what page your potential customer is on or what part of the page they can easily click to the next action. There should also be other lead generations tactics employed such as lead capture forms and email subscriptions.
---
Problem #4 No Meta Tags, No Alt Tags and lack of images
Search engines depend on Meta tags to index your website.
What is a Meta Tag?
Meta tags are snippets of text that describe a page's content; the meta tags don't appear on the page itself, but only in the page's code. We all know tags from blog culture, and meta tags are more or less the same thing, little content descriptors that help tell search engines what a web page is about.
If your website is missing these key items then you will probably not rank very well. Many webmaster leave these out because they are very easily to overlook unless you are a search engine.
Solution # 4
As your entire website is being redesigned all of the meta tags will be inserted and they will be done with keyword analysis in mind to help your rankings even more.
---
Problem #5 Small Text and Images
You are trying to get people to your website and you are also trying to keep them there so that they can reach your intended result no matter what that might be. Your text must be easy to read so the color, background and size must all work together. Your images should be large enough to add to the content and also integrate well with what you are writing.
Solution #5
Use a font type and color that is easy to read on any device so that the message that you are trying to deliver is easily received.
---
Problem #6 Moving Animation-Automatic Music and Dancing Text
These websites ran rampant in the beginning. Webmasters were experimenting with all kinds of things to get your attention but they have become more of an annoyance. Don't get me wrong there is a time and a place on the internet for these types of playful things but there is a very specific type of website. If your moving animations are flash they will not display on a mobile device which makes them even more detrimental.
Solution #6
Remove or cut way back on the amount of animation or distracting items on your website. You can draw attention to key items in other ways.
---
Problem #7 Hard to find links for Contact info and Subscriptions
When your customer is looking for a way to get in touch or continue to stay in touch the last thing that you want to do is make it difficult. This is one of the best things that can happen on your website.
Solution #7
Make it easy to call, text, Skype or send you an email. These links should be on your website in easy to find places.
---
Problem #8 Short Content or huge blocks of text
 Your content should thoroughly explain your product or service in more than a few sentences. The trick to this is to write keyword rich content to help your natural seo ranking and also makes sense to the human visitors. The search engines hate pages with very little content and love well written educational content. (So Do Your Customers). Your content should also be broken up with bullet points and images so your readers are somewhat entertained and not bored to death.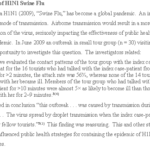 Solution #8
Each page of your website should have adequate content and be broken up into sections with bullet points and images to make a pleasing read for your visitors.
---
 Problem #9 Lack of Video on Your Website
Video attracts a huge amount of traffic so if you are not adding video to your website on regular basis then you are missing the boat.
Solution #9
Your content can easily be adapted for a video. If the content is good then it is much quicker to use your existing content in the form of a video and generate even more traffic. (Including video in a landing page can increase conversion by 80%)
---
Problem #10 No SEO tactics Integrated
Many websites were built when Search engine Optimization was not regularly used because frankly it did not matter as much. Now the competition is fierce and you have to do everything to gain the edge. Your website should be analyzed so that your content is taking advantage of the proper keywords. The trick is to know what they are and how to write your content so it works for a human and a search engine Spider.
Solution #10
You must rework and add content to your website to gain SEO rankings.
---
If your website suffers from any or all of these issues then you should CONTACT US for a free website evaluation.
---